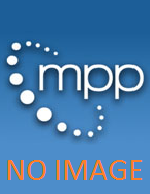 Medical Physicists and Malpractice (softcover)
Author:
Robert Shalek & David Gooden
ISBN:
9780944838655
ISBN10:
0944838650
Published:
1996 | 140 pp | Softcover
OUT OF PRINT
Medical Physics | May 1998
Medical Physics, May 1998
"Co-authored by two experienced medical physicist attorneys, Medical Physicists and Malpractice provides a good basic explanation of the legal theories of liability to which a medical physicist may be exposed as well as practical ways of reducing this liability. The book explains the various types of lawsuits based on a perceived improper medical treatment of a patient and gives a very easy to understand explanation of the legal proceedings involved in the adjudication of such lawsuits.
"The authors explain the origin of the legal 'duty of care' to a patient arising in the physician/patient and hospital/patient relationship and how it extends to the medical physicist. Typically, it extends through an employee relationship, an agency relationship or an independent contractor relationship with the physician or hospital. Recommendations from recent AAPM reports are used by the authors to help elucidate the responsibilities of the medical physicist in the patient relationship. The responsibilities of the medical physicist appear to include, but are not limited to, ensuring integrity of physical and mathematical systems in diagnosis and theory, insuring the quality of diagnostic images, ensuring safety of the diagnostic equipment, supervising the techniques used by technologists in diagnostic images, and verifying that a radiation therapy prescription is within established boundaries. The responsibility of correct fulfillment of a radiation treatment prescription may or may not fall within the category of the medical physicist's responsibilities. The authors wisely recommend written documentation as to who will shoulder this responsibility.
"One of the most interesting chapters in this book describes several malpractice cases involving medical physicists. This chapter is particularly helpful because it provides both a physics comment and a legal comment for each malpractice incident. The physics comment gives concrete examples of reducing the liability to malpractice exposure. The legal comment gives a simple explanation of how the elements of the legal theory of liability are met or not met by the description of the events occurring in the incident.
"At 113 pages, it is a short book but it is packed with practical information that a practicing medical physicist should know. I highly recommend it."
Margaret M. Liss
Margaret M. Liss has practiced intellectual property law in Madison, Wisconsin, for the past seven years. Before law school, for 14 years she pursued a career in medical physics, serving as a radiological physicist for the Midwest Center for Radiological Physics and as a radiation safety officer for a medical equipment manufacturer. Her medical physics interests include medical imaging quality assurance, radiation therapy quality assurance, and regulatory issues.