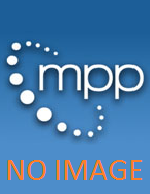 #20 Specification, Acceptance Testing and Quality Control of Diagnostic Imaging Equipment (1991 Summer School) (CD-ROM Format)
Author:
J. Anthony Seibert, Gary T. Barnes, Robert G. Gould, eds.
ISBN:
9781888340686
Published:
2007 | | CD-ROM
OUT OF PRINT



Description
This monograph from AAPM's 1991 summer school program covers 10 major sections, including the rationale of specification and acceptance testing, x-ray imaging concepts/considerations, x-ray tube and generator systems, radiographic systems and film processing, image intensifier-TV fluoroscopy systems, digital fluoroscopy and radiography sytems, computed tomography systems, multiformat camera systems, room layout/radiation protection considerations, and regulation/documentation. Also covered are the less tangible issues, including the considerations and rationale for undertaking the specification, acceptance testing and quality control chores, as well as the concepts in equipment design and description of image quality.
---